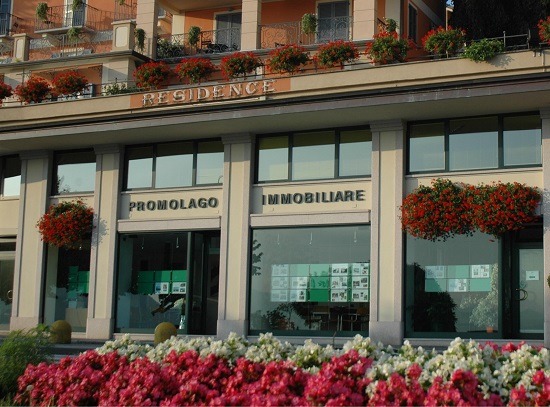 The Real Estate Agency PROMOLAGO IMMOBILIARE was founded in 1979 in Stresa, where we are still operating,and soon became a leader in the real estate market on and around the Maggiore Lake area .
Hundreds of customers, both Italian and foreign, wanting to buy or sell properties not only on the Maggiore Lake shores, but in the most exclusive tourist resorts, have been satisfied due to our extensive and long-standing knowledge of the market, combined with confidentiality and a professional consultancy approach by our founder and owner, Nino Giovanetti.
Whether you wish to buy or sell a property, PROMOLAGO IMMOBILIARE will help you with all the necessary assistance. Get a free evaluation without any obligation, to the completion of the actual bureaucratic process. We go beyond the traditional role of the real estate broker, guaranteeing our clients complete assistance in all technical, legal, economic and financial aspects, in order to make their experience of selling or buying as simple and reliable as possible.
OUR SERVICES
- If you are selling your home
Property evaluation service
Photo and video shoot in order to allow the best visual presentation of the property
Advertising and promoting the property through the best national and international online and paper marketing channels
Mailing list and Viewing management
(We continuously check all incoming inquiries)
Technical and legal assistance until the final Purchase Agreement
- If you are buying a home
- We verify your needs to help you in choosing your dream home
- Market research is done in order to recommend the best value of the property
- Preliminary mortgage and cadastral checks to guarantee a safe deal
- We guarantee purchase support through all the negotiation steps
- We also can assist you with post-purchase process (when and if necessary)